Home / News / Education / K-12 Education
University of Iowa reaches settlement with student over fondling claim against late professor
Associated Press
Feb. 1, 2012 11:34 am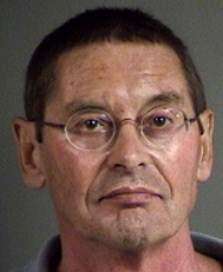 UPDATE: The University of Iowa has agreed to a financial settlement with a former student who sued the school after she was pressured to let a troubled political science professor fondle her in exchange for a higher grade, lawyers involved in the case told The Associated Press.
The settlement avoids a potentially embarrassing and painful trial over the university's handling of misconduct allegations against Arthur H. Miller, who committed suicide in 2008 after he was charged with trying to trade higher grades for sexual favors from the plaintiff and three other female students.
The plaintiff's attorney, Sara Riley, said the settlement requires her and her client not to disclose the terms, including the amount to be paid out.
"I believe the words we can say are, 'we're happy, we're pleased'. The case is resolved," said Riley, who works out of Cedar Rapids.
The Iowa Attorney General's Office, which negotiated the settlement for the university during a mediation session last week, declined to release a copy, saying the document isn't final. But university spokesman Tom Moore said in a statement Wednesday that the sides reached a settlement that was "acceptable to both sides," and that school wouldn't comment further. An attorney for Miller's estate, Steven Ballard, said he was informed of the settlement, which will allow the estate to close.
Miller had been one of the university's star political scientists after joining the faculty in 1985, founding the university's Heartland Poll and often speaking as an expert on politics and the first-in-the-nation Iowa caucuses. But he stepped down from his polling institute before it was closed in 2001 to return to teaching full-time.
Police said Miller asked four students in his public opinion class to show him their breasts during meetings in his office at the end of the spring 2008 semester, when they were negotiating final grades. The women were apparently targeted because they were graduating seniors planning to soon leave Iowa City.
The plaintiff, who has since moved to the Boston area, told investigators that Miller grabbed and sucked on her breast after telling her she would have to "do something" for him to get a higher grade, according to a criminal complaint.
After the May 8, 2008 encounter, he sent an email congratulating her on getting on "A+" in the class and offering to meet again to discuss how he could help her get into law school. The next day, her aunt contacted the university's Office of Equal Opportunity and Diversity, which handles sexual harassment claims, to report the incident and the email her niece received.
Rather than take immediate action to protect students, the office set up a meeting with the plaintiff for May 12, she said in her lawsuit.
Miller sexually harassed two more students May 12, and a fourth the following day, according to criminal complaints. He told one student he'd give her an A if she let him fondle her breasts, and sent her an email after she complied trying to meet again and saying, "A lasting memory of a lovely Monet cannot be formed in 20 seconds." He told another that women often show their breasts for beads during Mardi Gras, and this was more important because "her grade was on the line." One student left his office after he asked her to take off her shirt.
The university's internal investigation weeks later concluded that Miller engaged in egregious behavior and interfered with students' education, but the school did not immediately initiate disciplinary proceedings, the lawsuit said. After learning of her complaint, Miller gave the woman a B+ instead of the A+ he'd promised, it claimed. The woman received counseling from the Rape Victim Advocacy Program, and her lawsuit sought damages for medical expenses and emotional distress.
In August 2008, Miller was charged with four counts of accepting bribes and released on bail. A few days later, he fatally shot himself in a remote area of an Iowa City park. He was 66.
The woman filed a lawsuit in 2010 after the university's general counsel, Carroll Reasoner, offered to settle her complaint by refunding her the $1,000 cost of tuition she paid for the class, Riley said. She said her client found that offer insulting, as did the mediator for the Iowa Civil Rights Commission, who had driven to Iowa City through a blizzard.
A second student was initially part of the lawsuit, but later dropped her legal claim after moving out of Iowa.
The lawsuit said the school failed to ensure the safety of students and knew Miller had "a propensity to engage in sexual harassment of female students" but continued to employ him.