Home / Sports / Iowa Hawkeyes
Nothing Legendary, but competition is competition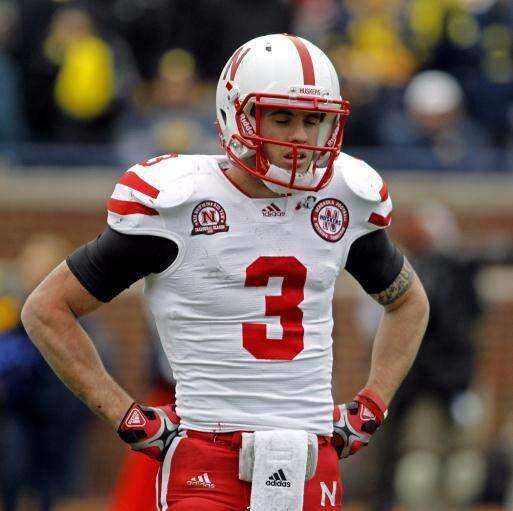 In a season of uncharted territory, this really is a dark direction for Bo Pelini.
The Nebraska head coach won at least a share of the Big 12 North Division championship in each of his first three seasons at the school. In Pelini and the Cornhuskers' first year in the Big Ten Legends Division, there won't be a division title, shared or otherwise.
Michigan State wrapped that up last week with a victory over Indiana. The Huskers melted down at Michigan, falling 45-17.
So, no division title will be on the line when the Huskers (8-3, 4-3 Big Ten) play host to fellow Legends Division dweller and border neighbor Iowa (7-4, 4-3) Friday at Memorial Stadium (11 a.m. ABC).
Pelini gritted his teeth a bit when he was asked for the second time during his Monday news conference what the Huskers were playing for in Friday's game.
"It amazes me that anybody could ask that question," he said. "Obviously when you're an athlete and you compete, you compete. It's not always about trophies. There's a lot of things that play into it. When you go to compete, you go to compete. So, trust me, both teams will be out there ready to play."
Regardless, the Heroes Game trophy will be awarded for the first time, so there's that (Pelini has seen a picture and gave it the standard coaches "yeah, whatever" Monday). Nebraska waved goodbye to any BCS bowl hopes with the Michigan defeat, so the Huskers, who haven't played in a BCS bowl since the 2001 Rose, could end up with a Capital One with a victory. Iowa is looking at the Gator or Texas Bowls.
Pelini gave a brief rundown of Nebraska's injury list. Defensive end Eric Martin (three tackles for loss, two sacks) is questionable after an ankle injury. Tight end Ben Cotton (shoulder) and guard Andrew Rodriguez (foot) are doubtful and out, respectively, Pelini said.
The Huskers have taken some hits along the defensive line, including preseason all-American tackle Jared Crick. Tackles Thad Randle and Chase Rome also have been in and out of the lineup.
"We've had a few guys have to play a lot of snaps," Pelini said. "I think guys have stepped up and have really played like some warriors in there, considering we've been down some numbers and that's forced a few guys to play a lot of snaps."
The Huskers' pride wasn't listed among the injuries, but after last week, it's at the very least concussed.
Pelini, now in his fourth season at UNL, was asked about the progress of the program. He's taken the Huskers to the Gator and the last two Holiday Bowls.
"I think we're playing good football. I think we compete every week," Pelini said. "We're not winning the division championship right now, that didn't happen. But I think over the past few years we've been right there.
"We've had a couple tough times, we've had a lot of injuries and we've had some things happen to us. But our kids have still come out and represented this program the right way."
Mood was a consistent team-wide question. Yeah, after 45-17 no one is in a good mood, as you might imagine. The Huskers fumbled three times and dropped a punt snap that led to a TD. They also allowed a fake field goal.
"It was very quiet," quarterback Taylor Martinez said about Pelini's visit with the team Sunday. "Coach Bo came in and talked to us. Once he left, everyone was kind of in shock that we lost that game. It just seemed like a nightmare. We just got to come back and come back stronger."
Friday was going to be uncharted territory anyway, with Nebraska-Iowa reviving and/or starting a rivalry. The Huskers' situation simply adds to the uncharted nature.
It's safe to say their response will be totally charted.
"I think they'll be ready to play [Friday]," Pelini said. "They [UNL players] have a mix of emotions right now. They're disappointed, and they're mad. There are a lot of emotions that go into it when you put a lot into something and it doesn't come out the way you want.
"It's not difficult at all [motivation]. It's about pride and it's about the next game."