Home / Sports / Columns & Sports Commentary
Big Ten official: No decision yet on second permanent opponent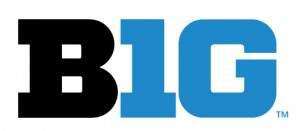 IOWA CITY - The Big Ten has yet to make a final decision about how it will implement cross-divisional games when the league goes to a nine-game slate in 2017.
Mark Rudner, the Big Ten's senior associate commissioner for television administration, said it's undetermined if the league will protect a second cross-divisional rivalry or increase the frequency of games played among non-protected crossover opponents.
"We have a little bit of time," Rudner said. "I think at one of our next athletic directors meetings we'll have that open to discussion. But that has not been determined."
Non-protected, cross-divisional opponents on the current eight-game schedule are on track to meet four times over a 10-year period. With a nine-game schedule, the frequency increases to six times over a 10-year-period.
Before the league expanded to 12 schools this year, each Big Ten football programs protected two rivalries from 1995 through 2010. Iowa's protected rivals were Minnesota and Wisconsin.
Iowa's protected cross-divisional rival is Purdue. The Hawkeyes also have a long-standing rivalry with Wisconsin, which Iowa had played 72 of the previous 74 seasons. But the schools were placed in opposite divisions and will not play this season or in 2012.
Big Ten Commissioner Jim Delany told ESPN.com in August the league likely will increase the rotation among cross-divisional games rather than add a second protected opponent.
"
The second protected rival - that tends to undermine the competitive equity," Delany said.