Home / Opinion / Staff Columnists
Miller's PLA Punt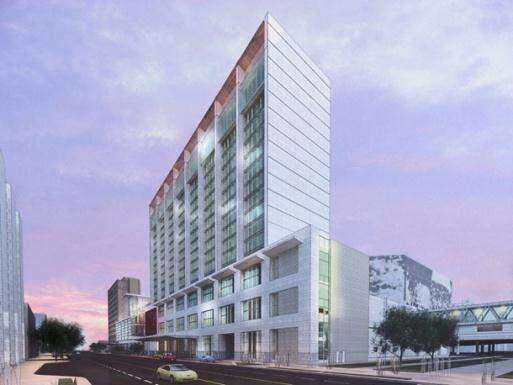 So, we've got a governor who believes his executive authority is virtually limitless, and we've got an attorney general who believes his authority is so limited that he's reluctant to even give his formal legal opinion on a dispute between that governor and Iowa's second-largest city. Swell.
Attorney General Tom Miller weighed in, sort of,on the tussle between Gov. Terry Branstad and Cedar Rapids over a project labor agreement covering the city's convention complex project. Branstad's Jan. 14 Executive Order 69 bars the use of PLAs on public works projects in Iowa. The city's PLA with local trades predates that order, but TB's folks say his edict is enforceable because the city has yet to spend any of its $15 million state I-JOBS grant or sign a construction contract.
Three Democratic lawmakers from CR asked Miller to give his opinion on the order and the dispute. The AG sent them a letter (below), saying that he thinks the city has stronger legal arguments than the governor. But Miller declined to issue a formal opinion that carries more weight.
Miller says that because the Iowa Finance Authority may rule that the city has defaulted on its I-JOBS agreement by sticking with its PLA, this whole issue is under a cloud of "pending litigation." So he'd rather not get involved. Good luck!
Here's what Miller's web site says about formal opinions:
In other words, an Attorney General's Opinion helps to interpret laws and guide state and local officials in applying the laws. An opinion is similar to a legal precedent and stands until a court or later opinion overrules it or new legislation is enacted to change the statute in question. Opinions are not binding on a court, but are usually given careful consideration and respect.
The most appropriate questions for opinions are questions about inconsistent statutes or legal principles, confusion in the law itself, the constitutionality of a statute or rule, or legal disputes between two government entities.
To the untrained legal mind, it sounds like this mess would fall within that.
I understand why an AG wouldn't want to step into pending litigation. But I'm just not convinced that the finance authority's potential action adds up to litigation. It's an executive branch agency carrying out Branstad's order. A declaration of default, as far as I can tell, would be an administrative action. It's seems like a stretch.
And in any event, the law says only that the AG "may" decline to issue an opinion with litigation pending. It's his call.
I think what we have is a significant question of whether the governor's order is consistent with his authority and can be enforced in this situation. That seems like a "dispute between two governmental entities" that Miller could help settle.
But that's not going to happen. Branstad wouldn't have listened to Miller, anyway, but a formal opinion would have given us another significant piece of the puzzle.
Nobody has filed a lawsuit, yet, but I suspect that's coming soon. Then we really will have pending litigation.