Our next HER Women's Luncheon will be held on Thursday, October 11th at The Hotel at Kirkwood Center. Tickets will be available on Monday, July 9 at 10 AM. Luncheon only tickets are $35 ; Luncheon and workshop tickets are $50.
Your Personal Brand: Embrace the Power of You
Keynote by: Lynn Manternach, PhD (Brand Arsonist and President, MindFire Communications)
You have a personal brand. Whether you've given it any thought or not, it's on display in every interaction. It's too important to leave to chance, especially if you're looking for an edge in the workplace. So what is your personal brand? How do you know for sure? And once you figure it out, what do you DO with that information? Dr. Lynn Manternach offers an easy-to-follow process for defining your personal brand and tips for embracing the power of you in the workplace and beyond.
The hands-on workshop that follows the keynote address gets participants started on the brand definition process. You'll learn how to build a solid brand foundation using personal brand research and you'll take home helpful tips and templates to guide you through the personal brand development process.
Moderator: Laurie L. Dawley (Attorney/Senior Vice President, Shuttleworth & Ingersoll)
Panel:
Alissa Gardner (Broker, Better Homes & Gardens Real Estate Corridor)
Nikki Hynek (Chief Creative, DOLLUP Beauty)
Wendy Nielsen (Vice President, Marketing and Public Relations, Cedar Rapids Bank & Trust)
Ginny Wilson Peters (Owner, Integrity Integrated)
Robin Sempf (Manager, Marketing and Communications, Alliant Energy)
Thank you to our sponsors:
Presenting Sponsor: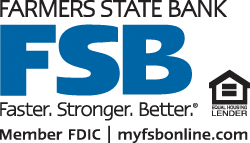 Additional sponsorship packages are available. Please contact Kelly Buchanan (kelly.buchanan@thegazette.com) for more information.
______________________________________________________________________________________ .
This event is produced by The Gazette